• art walk • creatives • event • original art • West seattle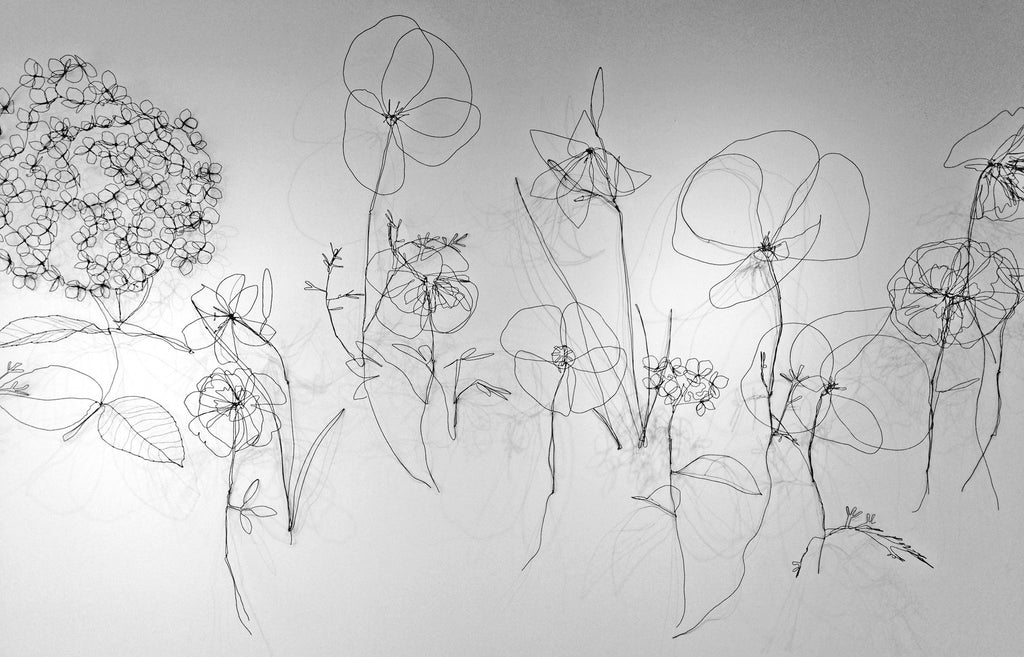 Nearly every visitor to Click! notices the wire bird sculptures on the walls and is struck by their "3-D line drawing" quality. Shelli Markee is the artist who draws them, and she is our Featured Artist for April! Her newest works shifts from fauna to flora. She'll be at Click for West Seattle Art Walk this Thursday April 13, 6–9pm. How would you describe what you make? I draw with wire. Can you tell us about your favorite piece in the current collection? I really like the large poppies.  Large and open with a little detail that I enjoy. If...
---
• art • art walk • geometric • organic • original art • painting • West seattle
Click co-proprietress Frances Smersh and encaustic painter Stephanie Hargrave have spent the last several months creating a beautiful body of work and having a hell of a lot of fun doing it. We will introduce the resulting mixed media paintings Thursday October 13. The two artists have been friends for decades and collectors of each other's works (jewelry, ceramics, painting, sculpture, etc.) since the day they met. Though the two have shared studio space in the past, this is the largest co-creation experiment they've taken on to date.  Their shared aesthetic spans a range from architectural to organic. Frances's lines meet Stephanie's flowers, paper...
---
• art walk • brad strain • original art • scribble a day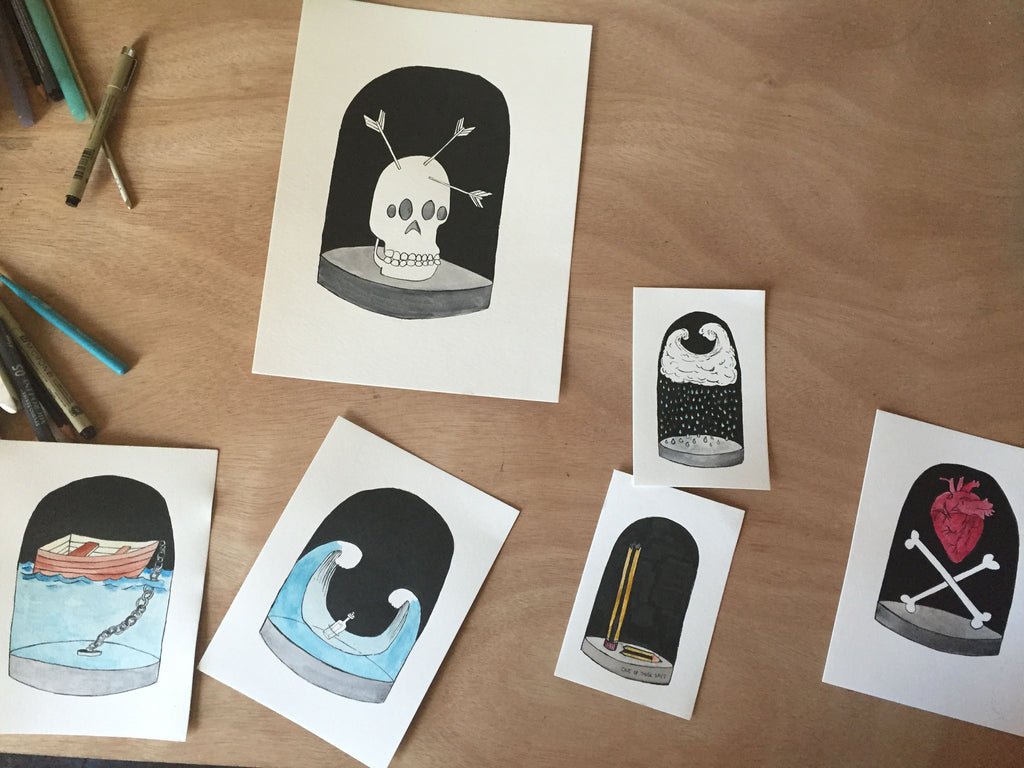 Melbourne-born Seattle resident and multi-media artist Brad Strain has shown work at Click! before, but not since before our move to the West Seattle Junction nearly six years ago. We're happy to correct this oversight by welcoming him back to our walls this August 11th! Brad will join us for Art Walk from 6-9pm with Imaginary Captured Moments, a series that explores memories and captured moments both real and imagined.  We caught up with Brad to see what he's been up to: What do you make?At the moment, watercolor on paper. What is it made of? Do you have a favorite medium?Currently Ink...
---
• art walk • mark making • melanie biehle • original art • painting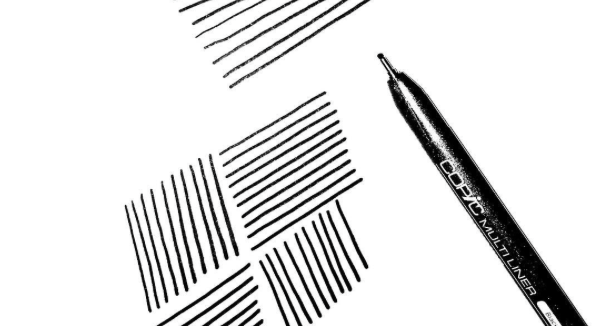 In our second maker interview, we sit down with Melanie Biehle, our upcoming featured artist, and talk about her meandering creative path, the best meal she's ever eaten, and the inspiration for her latest collection, Abstract Cityscapes. Her show opens next Thursday, June 9th. All images courtesy of the artist. What do you make?  Abstract paintings and surface/textile print designs. Do you have a favorite medium to work with?  I love working with gouache on paper and creating details with pen. That's how I created most of the work in the Abstract Cityscapes show and how many of my pattern designs start....
---
• art walk • mark making • melanie biehle • original art • painting
Melanie Biehle is our featured artist for June & July this summer, and we couldn't be happier. We're in love with Melanie's fresh colors and clean graphics, and are loving her newest collection inspired by the architecture and energy of cities. The Abstract Cityscapes collection features layers of color in both gouache and acrylic, often criss-crossed with detailed line work. If you love patterns and color (who doesn't?!), this is a do-not-miss show.  We'll be ringing in the second month of Melanie's show on Thursday, July 7th. She'll be here from 6-9p with a fresh batch of new work that we're eagerly awaiting to see! Not...