• Anniversary • party • Sale • West seattle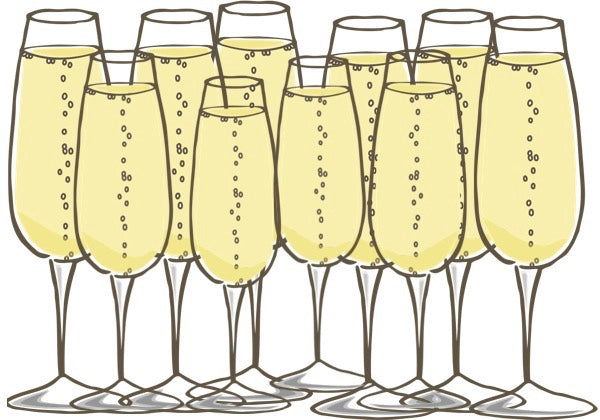 It's time for our annual Clickaversary party! This Saturday Sept. 30 from 5–8pm join us for snacks, beverages and in-store specials. It's our thank you for being the best customers a shop could ever ask for!  This year we'll feature a special pop-up shop of work by our own Click! crew including: Jewelry by Adia 2-D and wearable art by Elyssa Ceramics by Michelle Circus performance video by Avery and more... Click! was first opened in West Seattle's Admiral District in 2004 by Frances and John Smersh. We moved to the West Seattle Junction 7 years ago, and love calling...
---
• Events • farmers market • Sale
Beginning Sunday, June 14, the West Seattle Farmer's Market is making a permanent move to California Avenue. This means that the block in front of Click! will now be closed to vehicle traffic and open to fresh produce every Sunday! Note that the parking lot that used to host the market is open for free three hour parking. To celebrate, we're introducing Market Beet Bargains: look around the store for our happy helpful beet illustrations which will indicate what is on sale during the Farmer's Market that day. The specials will rotate every week and are only during market hours...
---
• chilewich • Define Your Space • Furniture and Lighting • leitmotiv • Lighting • modern • rugs • Sale • sustainable
It's that time of year again – Spring cleaning! If you're anything like us, this season also puts us in the mood for a makeover. What better way to make a simple, refreshing transformation to your space than to add a rug to your forgotten floors? We are supremely smitten with Chilewich's line of area rugs, and we're pretty sure you will be, too. Here are just a few of our favorite features of these innovative floor coverings: 1) Durability. Oh yeah, these suckers last. We carry indoor rugs as well as indoor/outdoor rugs. Let's face the facts – we live in...
---
• Alchemy • Furniture and Lighting • handbag • highway • Hobo • Lighting • pillows • Sale • Sales • seattle
It's January 2015, and it's time for a sale! Now through 25th come grab 30-50% off some of these goodies (while they last): All Highway bags 30% off All Alchemy Goods 30-50% off Lighting by Roost and Leitmotiv 50% off Kids' melamine place sets 30% off Pillows 30% off Govino 30% off And lots more! Sale prices are good in-store only, limited to stock on hand, and while supplies last.
---
• architectural • Events • geometric • Jewelry • Sale • Sales • seattle • small business saturday • Trunk Shows
Sarah Loertscher has been ripping up the jewelry and fashion world with her daring, geometric forms: supersized, can't-miss pieces and subtle, wear-it-everyday faceted metals. This Saturday, Thanksgiving weekend, Sarah will be introducing two new lines -- Ridgeline and Parallels -- during a special event at Click!. Our entire collection of Sarah Loertscher Jewelry will be discounted 20% for Saturday only. Ridgeline is Sarah's exploration of the simpler side of jewelry: bold and modern, yet simple and easy to live in. Check out the "plateau" on these rings: With the Parallels collection, Sarah takes the outline of a form and repeats it....