• art walk • Botanical Art • botanicals • painting • Rachel Austin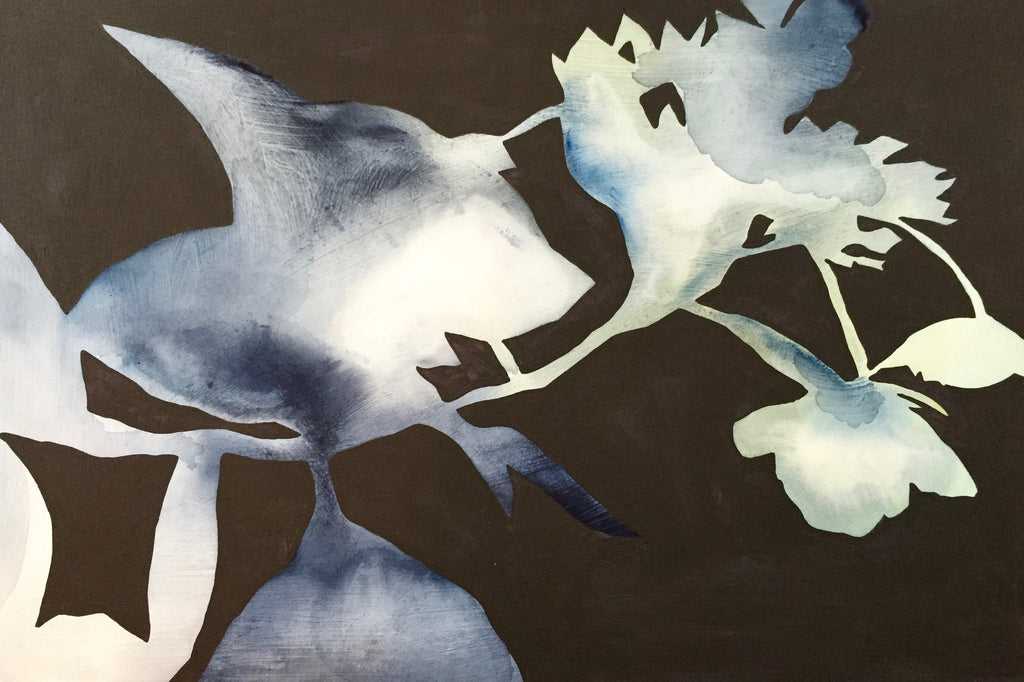 In May, our floral art theme continues with new paintings by Rachel Austin. Well known at Click for her paintings of birds on maps, Rachel has recently been taking inspiration from the plant world.  Rachel is our featured artist for the month of May, but we are hosting a preview showing Saturday April 22 from 2 – 4pm with an opportunity to meet the artist and chat about her new work. We asked a few questions in advance: How would you describe what you make? For the work I'll be showing at Click in May, I am painting a series inspired by my...
---
• Accessories • botanicals • february • gift • Gifts • herbivore • Jacobsen Salt • Jewelry • julia turner • marshall • Uncategorized • valentine's day
Happy February! It's a funny month; short, winter-y, cold. The first day of February always makes me think of one of my favorite quotes from Tom Robbins: "February is pitiless, and it is boring. That parade of red numerals on its page adds up to zero: birthday of politicians, a holiday reserved for rodents; what kind of celebrations are those? The only bubble in the flat champagne of February is Valentine's Day. It was no accident that our ancestors pinned Valentine's Day on February's shirt: he or she lucky enough to have a lover in frigid, antsy February has cause...