• art walk • creatives • event • original art • West seattle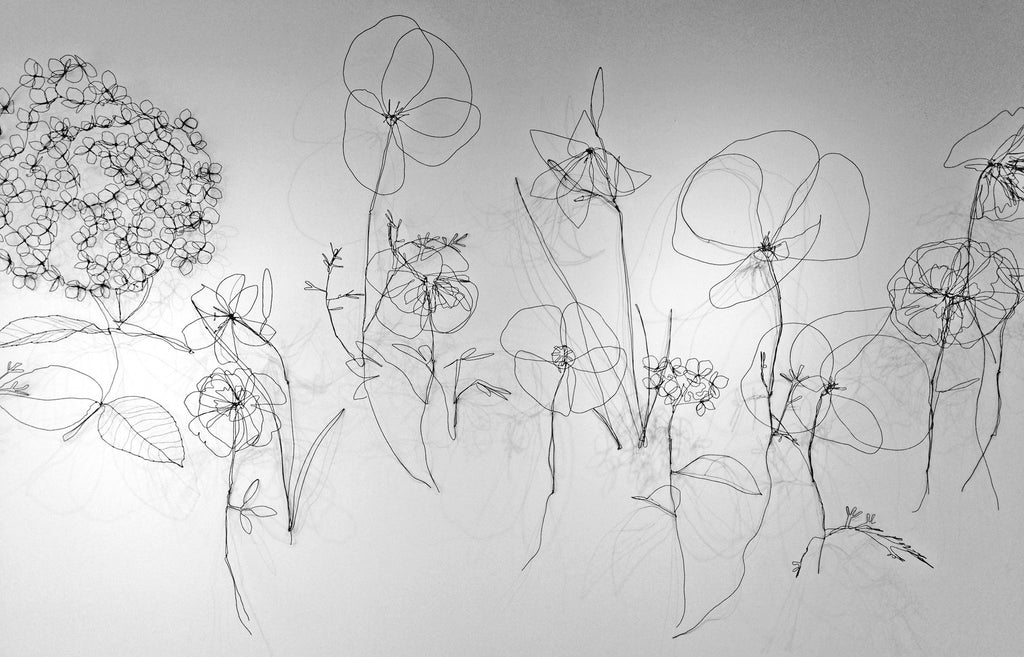 Nearly every visitor to Click! notices the wire bird sculptures on the walls and is struck by their "3-D line drawing" quality. Shelli Markee is the artist who draws them, and she is our Featured Artist for April! Her newest works shifts from fauna to flora. She'll be at Click for West Seattle Art Walk this Thursday April 13, 6–9pm. How would you describe what you make? I draw with wire. Can you tell us about your favorite piece in the current collection? I really like the large poppies.  Large and open with a little detail that I enjoy. If...
---
• Art Walk • creatives • designer • Designing an MBA • entrepreneur • Events • maker • Megan Auman • painting • paintings • seattle • Trunk Shows • West seattle
Click! has imported Megan Auman - one of our favorite artists -  to Seattle from Philly for a double event extravaganza! Thursday March 13th 6pm to 9pm • West Seattle Art Walk with Megan Auman: During Art Walk, Megan will show her original acrylic paintings, vibrant scarves, and luscious pillows. Friday March 14th 7pm to 8:30pm •  The intersection of creativity and business." Along with being an amazing designer and maker Megan is an educator and entrepreneur focused on helping creative people succeed in their businesses. Through her website, Designing an MBA, she shares business thinking for fellow artists, designers, and creatives. In...